---

Sahdaish Pall - Co-Founder/CEO of Sikh Women's Aid


---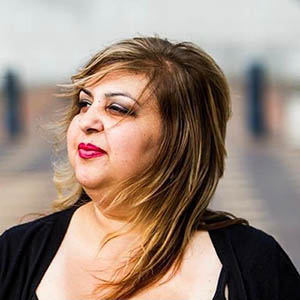 Domestic Abuse and Violence Against Women and Girls Sector Expert Sahdaish Pall BEM was appointed as the CEO of Sikh Women's Aid in November 2022. Sahdaish was awarded a British Empire Medal in the Queens New Year Honours in 2020 for services to victims of domestic abuse and voluntary service to the community in the West Midlands.
Sahdaish joins SWA with 26 years of experience working in the field of Domestic Abuse (DA) and Violence Against Women and Girls (VAWG). She has spent 15 years managing refuge provision and outreach services which includes being the designated safeguarding lead for a Midlands-based housing association supporting over 13000 homes across the Midlands regions
In 2014 Sahdaish co-founded the Sikh Women's Action Network CIC (SWAN CIC) and served as an Executive Director for 7 years until its closure in 2021. She is also a Level 4 qualified educator and has delivered training around Domestic Abuse, Adverse Childhood Experiences, Child Sexual Exploitation (CSE) and Grooming and she is also an Associate Trainer for SafeLives.
In 2018 Sahdaish founded a multi-award-winning company Gender Equality Matters (GEM) which develops interactive and holistic training tools for children and young people to learn about healthy relationships and domestic abuse in all its forms. These tools come in the form of board games and workbooks.
On her appointment as CEO, Sahdaish Pall said, "I am delighted to be joining Sikh Women's Aid as Chief Executive. I am excited to bring my knowledge and experience of working in the VAWG sector to the role and to be part of a 'by and for' service delivering this important work. This is an opportunity to become a leading voice of Sikh Panjabi women and to challenge abuse and oppression within our community.
To end domestic abuse and exploitation in the Sikh Panjabi community, we must first shine a light on it. That comes with its challenges, and I am ready to face them head-on. However, we can't do this work alone and I am looking forward to working with sector partners who also deliver this lifesaving work and who have already been so supportive of SWA. Together we will create the societal change needed to end abuse, oppression and exploitation."

Contact: This email address is being protected from spambots. You need JavaScript enabled to view it.


---

Sukhvinder Kaur – Co-Founder/Chair of Trustees


---
Sukhvinder Kaur was diagnosed with a rare form of pancreatic cancer at the age of 11 and has faced an ongoing battle with this illness ever since. When not battling with the downtime of ongoing treatment, she prides herself in being a stay-at-home mum and has been active in the voluntary sector as former Director of Operations and spokesperson for a Sikh ethos human rights charity.  She also served on a national Sikh Body from 2015 - 2018. Here she was one of only three women who encouraged Sikh faith institutions to recognise their duties and obligations towards safeguarding. When she realised this was falling on deaf ears, she then understood the patriarchal nature of those leading faith-based institutions, where women are used for photo opportunities to advertise gender balance but their needs and concerns were rarely prioritised.
Sukhi is passionate about raising awareness of child sexual exploitation and sexual abuse within the Sikh and wider BAME community. She has seen a sharp rise in faith-based sexual abuse in places of worship & faith settings and has worked tirelessly to shine a spotlight on this issue.


Regarding the formation of Sikh Women's Aid, Sukhvinder said, "I am humbled and honoured to be a founding member and trustee of Sikh Women's Aid. Faith is very important to me and guides all that I do. Our rich history pays homage to the strength, valour and courage of Sikh Women, from Bebe Nanaki, the sister of Guru Nanak Dev Ji, to Mai Bhago, the formidable Warrior Woman who was as fierce as her male counterparts on the battlefield during the times of the Tenth Master Guru Gobind Singh Ji. I have witnessed for too long, the diminishing spirit of many Sikh women due to decades of oppressive practices that use culture and shame to suppress them. This type of toxic behaviour is not in line with the Sikh Faith nor should it ever be accepted as such.
So, it is in that spirit that our team plants the seed of Sikh Women's Aid.
"Sikh Women's Aid is the foundation of a powerful movement by Sikh women for the community. We will now proactively engage with communities and the wider Violence Against Women and Girls (VAWG) sector to become a voice for thousands of victims who have been forced to suffer in silence. The work and partnerships that Sikh Women's Aid will engage in, aim to shatter the oppressive silence around every abusive and violent act that harms women, girls and vulnerable members of the community."

Contact: This email address is being protected from spambots. You need JavaScript enabled to view it.


---

Mandeep Kaur Sungu – Co-Founder/Trustee


---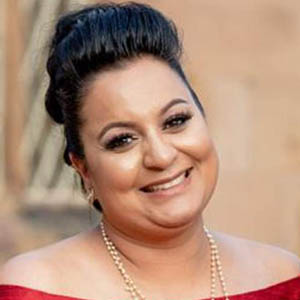 Mandeep Kaur Sungu, or "Minu" as she is affectionately known by those close to her, is a British-born Panjabi Sikh businesswoman who currently resides with her family in the heart of the West Midlands.  She is a mum of four, three of whom are triplets! She has a keen interest in politics and is an unapologetic feminist and served as a director and trustee of a prominent Sikh and Punjabi domestic violence charity. She has organised several fundraisers and social events celebrating the achievements of Sikh and South Asian women.
Minu is a savvy businesswoman who not only runs a successful printing and graphic design business but is also the owner and head chef at Panjabi Rasoi; a bustling catering service and fusion café inspired by Minu's love of traditional Indian street food and fusion-style cuisine.  
Minu spoke about the formation of Sikh Women's Aid: "My most prized and cherished role in life is that of a mother to my four children, three of whom are daughters. I am passionate about women knowing that if things are bad, there is help available out there. I want our daughters to grow up knowing that our community is doing more listening to and less talking down to women about their needs.
I want our daughters to feel safe and when things do not go to plan, they can seek support and justice without shame, fear, or prejudice. Sikh Women's Aid will be a champion for women and I am honoured to have set this up alongside a group of professional, trained and competent women".


---

Gagandeep Kaur Kang – Co-Founder/Trustee


---
Gagan, a dedicated programme manager for a leading trading energy market firm, is not just defined by her professional accomplishments, but also by her unwavering passion for helping others. She actively participates in numerous voluntary projects, always striving to make a positive impact on the lives of those in need. Recently, Gagan achieved an incredible feat by completing a marathon on one of the hottest days of the year. Her perseverance and determination epitomised her unwavering spirit, inspiring those around her to push through their barriers and reach for greatness. 
However, Gagan's inspiring journey extends far beyond her physical accomplishments. From an early age, she has borne witness to various forms of abuse that plague our society. With a deep sense of conviction, she firmly believes that women should not be burdened with the responsibility of becoming stronger, for strength already lies within each of them. Instead, she advocates for a societal evolution where collaboration and mutual support are paramount, fostering a positive direction for all.
Given her intimate knowledge of these harrowing realities, Gagan is overjoyed to have been offered the role of a trustee. She recognises that, with increased support from individuals like you, the strength to persevere and work even harder can be nurtured. Her driving force stems from the belief that life-saving work lies ahead in the coming years, and she is committed to making a transform
On her appointment, Gagan said "I understand the struggle that women face when deciding between staying silent and succumbing to shame. I know firsthand the immense emotional toll that accompanies such decisions. Shockingly, statistics reveal that 1 in 5 women in the UK suffer from mental health issues, with those experiencing domestic abuse three times more likely to contemplate suicide. I hope to bring my personal and professional experience to this role. Being the first ever by and for services dedicated to Sikh Panjabi women, the road ahead is long but I, alongside our amazing team are ready for the challenge".
---